We are very excited to welcome the first of our perimeter board sponsors to Studley Sports Centre after we recently unveiled the first of our pitch-side boards around our 3G arena.
We are delighted with the new boards from Lamberts Sales and Lettings, Masefields Architects & Surveyors, EnVogue Living, Persimmon Homes, Kip McGrath, Studley Rose Care Home, JMC Surfacing, ASAP Printing, Thomas Brothers Funeral Directors, Rutilius Concrete Gutter Replacements Ltd, and Neate & Pugh Solicitors.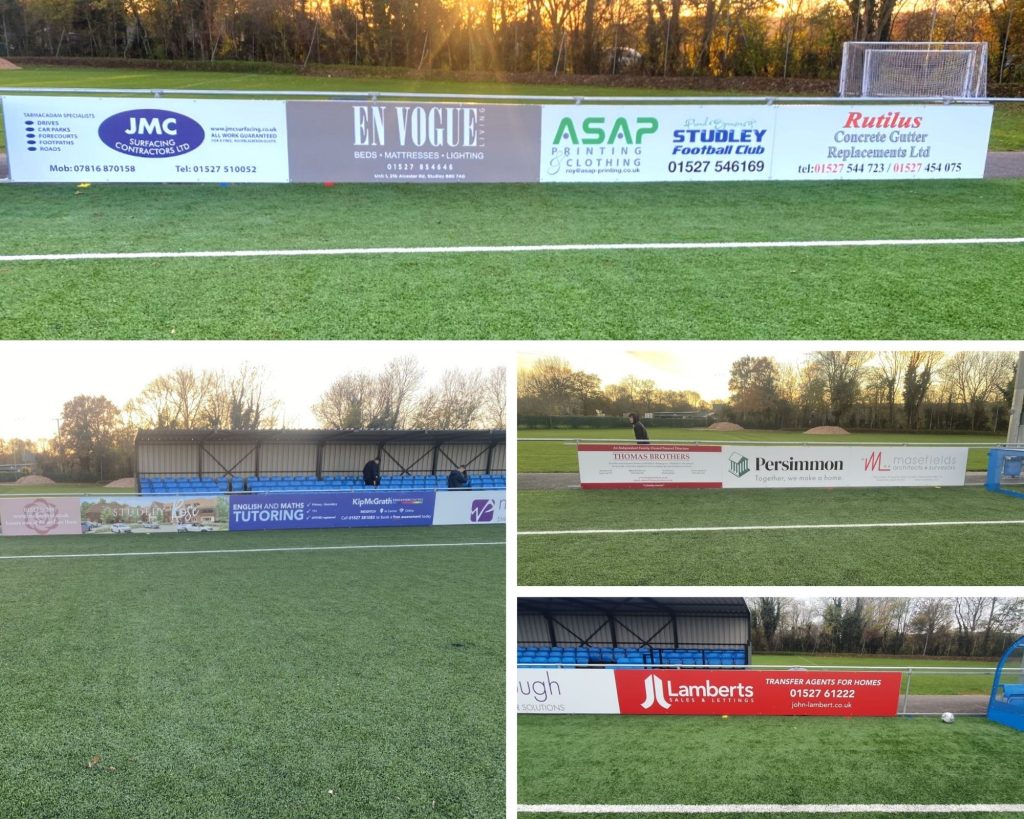 This follows our recent announcement of three major new sponsors for our venue and sports facilities – Finance 4 Business, Chordis Capital and Innovation 4 Business – read about their sponsorship here.
We still have some spots available for any business who would like to sponsor a board – our package includes links on our website and social media coverage too.  There is also one spot available for sponsorship of our band new spectator stand!
Please contact sian@studleysportscentre.co.uk for more information.