Here is the latest news from Studley Sports Centre this October.
New Spectator Stand & Sponsorship Opportunities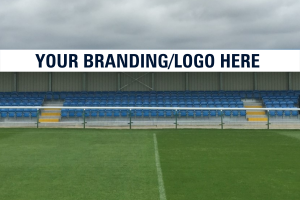 Our brand-new spectator stand is arriving to the 3G pitch on 18th October! The covered 100-seater stand measures 17m x 3m and will be the final piece to complete our community arena. We will also be placing our pitch perimeter boards over the coming weeks, promoting a variety of local businesses to our many visiting players, parents, and spectators. We currently have one lucrative stand sponsorship slot available, as well as perimeter board advertising packages, if you would like information on pricing and what is included, please contact sian@studleysportscentre.co.uk for a rate card.
Improved Security and Parking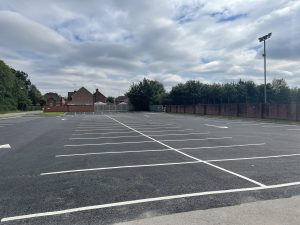 A brand-new CCTV system has been installed throughout the club and the external grounds, and we will soon be introducing a 1m high feather board perimeter fence around the car park in a further effort to improve security for the club and our visitors. Once the new fencing is in place we will also introduce a one-way system to the car park, and automatic entrance and exit barriers.
We Are Hiring!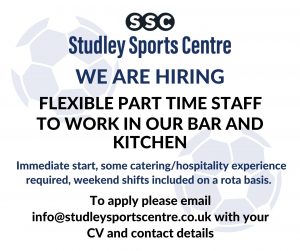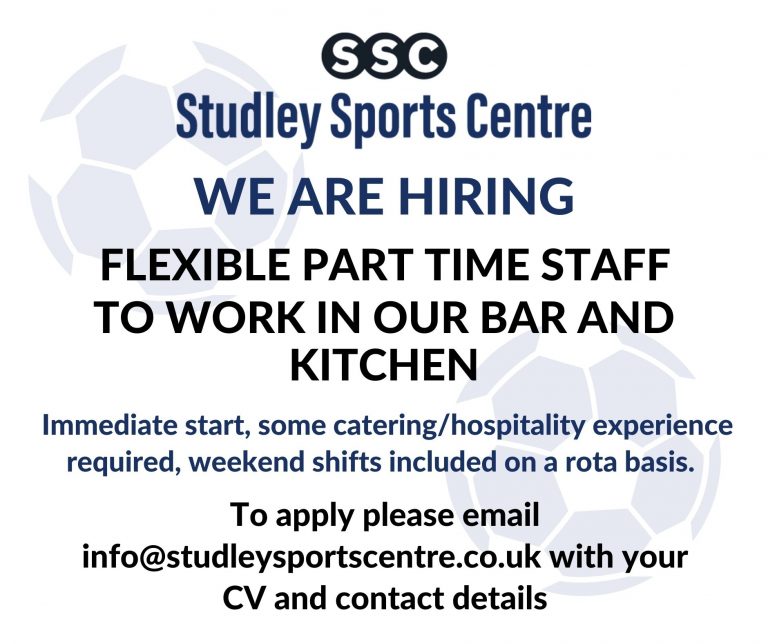 We are looking for flexible Part-Time Staff to join our team.
Part-Time Hours – Evening and weekend shifts available.
Weekend shifts are included on a rota basis.
To apply please email your CV and contact details to info@studleysportscentre.co.uk.
Events & Christmas Parties!
We are looking forward to launching our new Christmas Party packages over the next couple of weeks. For information on booking the Abbeyfields Lounge for a party or another celebration please contact info@studleysportscentre.co.uk.
Thank you for your continued support and custom.